How to Make the Best Coffee at Home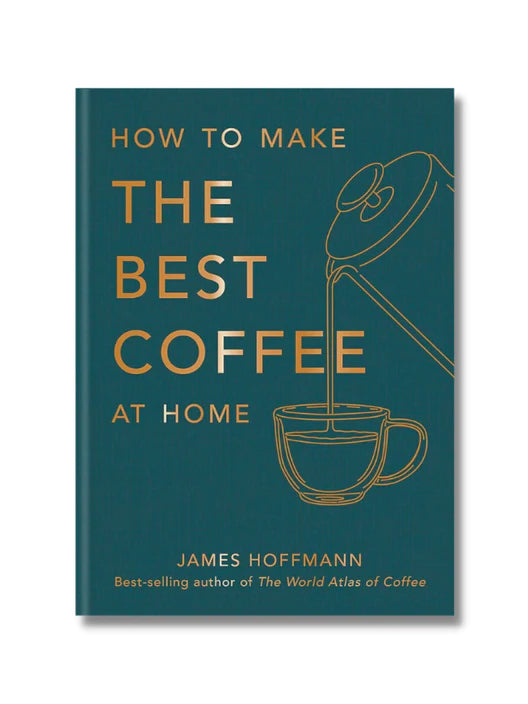 YOUR GUIDE TO MAKING DELICIOUS TASTING COFFEE AT HOME
Covering how to buy great coffee, the coffee equipment, brewing and tasting, iced coffee and cold brew, and an in-depth exploration of espresso, James Hoffmann's How to Make the Best Coffee at Home is a must-have resource for coffee addicts and coffee lovers alike.
Complete with guides, recipes, tips and tricks, Hoffmann has written How to Make the Best Coffee at Home in the same approachable and enjoyable style he has used to build his loyal online following.
From the Publisher
Coffee expert James Hoffmann is here to show you how to make consistently excellent coffee at home, with repeatable recipes to rely on whether you are just starting on your coffee journey or looking to increase your existing knowledge.
About the Author
James Hoffmann is the managing director of Square Mile Coffee Roasters, a multi-award winning coffee roasting company based in East London. He is also the World Barista Champion 2007, having won the UK Barista competition in both 2006 and 2007. He writes a popular blog, www.jimseven.com, about coffee and the coffee business. The World Atlas of Coffee is his first book.
Pre-Umber is happy to offer our customers free shipping on all orders over $100.00 (Northwest Territories, Nunavut and the Yukon there is a flat rate fee)- and as a bonus, we always offer free shipping on the Aerobie Aeropress Permanent filters!  Orders qualifying for free shipping will be sent via Canada Post Expedited Parcel service.  You will also have the option to choose a faster Canada Post service if you prefer.
If your cart just doesn't seem to total up to $100.00, don't worry.  Pre-Umber offers real-time carrier shipping through Canada Post.  Just go through the checkout process until you see the shipping charges options.  You can choose various Canada Post options depending on how badly you need your coffee :)  You will see real-time pricing so you can rest assured knowing exactly what you will be charged.
Pre-Umber wants you to enjoy your coffee or merchandise as soon as we can get it to you, so we always strive to send your order out within 24 hours of having received it.
To see the Canada Post delivery standards please follow this link and use our Postal code T4J1R1. Delivery Standards
At this time Pre-Umber only ships within Canada.